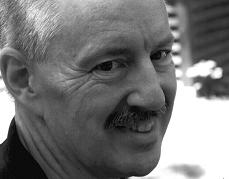 Martin is an experienced 2D/3D Artist, his home page is:www.cybersign.de
Hobbies: Reading books (thriller, scientific, history…it's more like a drug for me! ), Eating chocolate, Dancing with my wife (Latin and Standard).
Tools: I have all neccessary tools (Painter, TwistedBrush, Dogwaffle), but my tools of choice are Dogwaffle and Gertrudis.
Workplace/Family: I Live with my wife and my son Earby Munich / Germany
Education: I've Studied Graphic-Design, also I have had an special training in Banknote design.
Inspired by: a Lot of old painters like Rembrandt, Turner, Velasquez, Caspar David Friedrich etc. as well as new one like Concept Designers and Amercian Painters of the present